Each year, a week in May is dedicated to Mental Health Awareness Week, taking place this year 15th-21st May. The aim is to raise awareness of mental health issues, encourage those struggling with them to seek help and provide support for people and families affected by mental health conditions.
​
What is Mental Health Awareness Week?
Mental Health Awareness Week was developed by the Mental Health Foundation, who work to improve the mental health and wellbeing of people. They do this through comprehensive research, policy development, public advocacy, education, and prevention initiatives.
A national campaign, Mental Health Awareness Week, encourages people and businesses to share key messages, support people to take time out to consider their mental health, and signpost resources available. All with the aim of removing the stigma around mental health.
​
A focus on anxiety
The 2023 theme for Mental Health Awareness Week is anxiety.
Insight from the charity Mind, highlights that 1 in 6 people have reported experiencing mental health problems such as depression and anxiety in any given week in England.
Anxiety can affect anyone at any time, and it doesn't discriminate on gender, ethnicity or age. We may all experience anxiety to varying degrees at some point in our lives, whether it be related directly to a life event; or something more general like feeling uneasy about going out alone or driving in the dark.
​
What is anxiety?
You've probably heard the word anxiety used to describe a feeling of worry or nervousness. But what is anxiety?
Anxiety is an emotion that everyone will experience at some point. It's normal to feel anxious when you're faced with something new, like starting a new job or facing a hospital procedure. Anxiety can also be caused by traumatic events such as accidents or natural disasters.
Anxiety can be triggered by stressors like financial problems, relationship issues and work-related problems. For many people, anxiety can be described as a continued worry or fear that persists over time and is hard to quieten.
​
What does anxiety look like?
There are many signals that you may be suffering from anxiety, and you may not necessarily have any symptoms:
Faster heartbeat - that feels irregular

Breathing becomes much faster

Muscles feel weak or very tense

Increased sweating

Stomach churning

Trouble concentrating

Feeling dizzy or frozen in one spot

Loss of appetite

Hot and cold sweats

Dry mouth
Over the longer term you may also experience a persistent sense of fear, irritability, sleep disruption and trouble nodding off, panic attacks or a loss of self-confidence.
If you're experiencing any of these symptoms, it's worth investigating them further - as resources and support available may help you to minimise these.
Looking for help to take the first step? Read the Mental Health Foundation's advice on how to talk to your GP about your mental health.
​
What resources are available from the Mental Health Foundation?
The Mental Health Foundation has a number of resources on its website, including:
​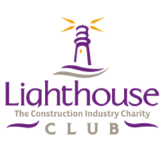 Who are the Lighthouse Club?
The Lighthouse Club is a charity dedicated to helping people working in the construction and engineering industry. A range of free support is available to workers and their families across the UK and Ireland, including emotional wellbeing help for anxiety, trouble sleeping and depression.
Services are free to access by calling their 24/7 confidential helpline on 0345 605 1956 (1800 939 122 in ROI), by texting HARDHAT to 85258 (50808 in ROI), on their website – or by downloading their mobile app.
​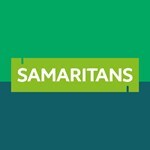 Who are the Samaritans?
The Samaritans are a charity that provides emotional support to anyone who is in distress or is struggling with their mental health. Support is available 24 hours a day, 365 days a year. They're there to listen, not to judge and can help people find other appropriate sources of help if needed.
A free phone number is available which anyone can call if they need someone to talk to, by dialling 116 123 - or you can email jo@samaritans.org or download their self-help app.
Regional Samaritans branches across the UK are also dedicated to helping people, and NRL's Wigan Recruitment team will be supporting their local branch this year with charity fundraising. In memory of their sadly missed colleague Anthony, the team will be walking Rivington Pike and Winter Hill in July, covering around 5.5 miles of beautiful Lancashire countryside. As part of the NRL Group's 40 years in business celebration – the Group will add an additional £500 donation, when the team reach £500 of their own fundraising.
​