Social mobility is the ability to move up in society, either through education or employment. It's something that everyone should be able to aspire to, but some people are disadvantaged because of their background or circumstances.
At NRL, we are proud of our commitment to social mobility. We believe that everyone should have the opportunity to succeed,
regardless of how or where they grew up. This commitment shows throughout everything we do, from how we recruit and develop our people through to how we engage with local communities. Our focus on helping people grow their skills and build a career is at the heart of who we are as an organisation.
​We have committed to being a force for good by putting social mobility at the forefront of our recruitment operations. We know it's not easy for everyone to reach their full potential; there are many challenges facing people from disadvantaged backgrounds throughout their lives that can hold them back from achieving success in education or work. That's why we're doing everything we can to help remove these barriers so anyone who wants to can succeed in life - regardless of where they started out.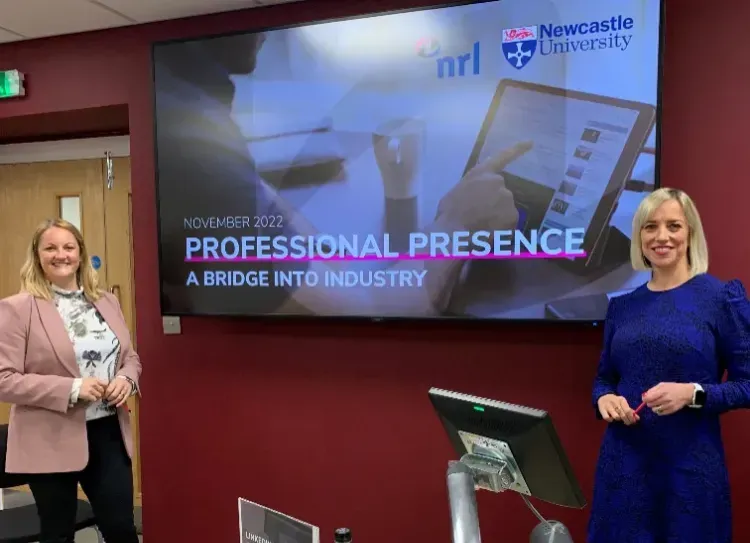 ​
Formalising our commitment to social mobility
Of course, with such an important cause we know that actions speak louder than words. That's why we sought to demonstrate our dedication to social mobility last year by becoming signatories of the Social Mobility Pledge, making a commitment to support children and young adults from disadvantaged backgrounds – encouraging them to think about their future and supporting their development to help even the playing field and open the door to future opportunities.
The Pledge has seen incredible growth since its launch in 2018, with the support of over 700 organisations now behind it covering over 8 million employees and students across the UK. We're extremely proud to play our part in raising awareness and putting social mobility at the top of the agenda.

​
Making a difference by giving people the opportunity to succeed
Through our outreach and social impact activities across schools, and colleges, we aim to support young people from disadvantaged backgrounds who want to get into careers where they are currently underrepresented - including STEM fields (science/technology/engineering/maths), construction trades such as plumbers or electricians, and many more.
It's also important to us to help provide routes back into employment for individuals looking to restart their careers. Earlier this year for example, we were proud to take part in an event set up by the charity Novus at HMP Northumberland, where we delivered sessions to help learners discover some of the career opportunities available to them as well as sharing advice on CV preparation and interview tips.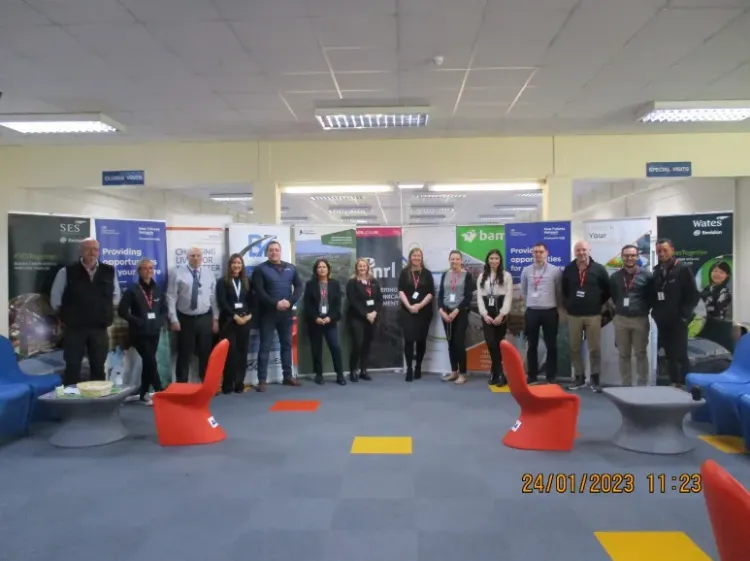 ​
We believe that a diverse workforce is an asset to any organisation and we are committed to promoting diversity across our entire recruitment process. We actively encourage applications from people of all backgrounds, including those who are underrepresented in the industries that we work within.
It's not a task to be undertaken in isolation though, which is why we work closely with our clients to identify opportunities through training, work experience, mentoring schemes or volunteering opportunities to help young adults gain valuable skills, experience and entryways into successful careers. It doesn't end there either – we work to ensure that those individuals are given a fair progression path to ensure they can flourish within their new organisation, and that new opportunities become available to them on the merits of their talent rather than their background.
Furthermore, we liaise with clients to support their own internal Equality, Diversity and Inclusion strategies, setting them up for a successful future where they can tap into all the advantages of having a diverse workforce with different perspectives and approaches to share when it comes to finding solutions to problems.
The Social Mobility Pledge campaign is a great way for us to demonstrate our commitment to helping people from all walks of life, and ensuring equal opportunities for everyone. We're proud to be part of this campaign, helping to drive this vital initiative forward – and we look forward to helping our clients do the same.
If you'd like to find out more about how your organisation can make its Social Mobility Pledge, visit the campaign's website or alternatively feel free to reach out to me for a chat on the subject.
​