We're delighted to say that our Recruitment website has been shortlisted in the National Online Recruitment Awards (NORAs) 2021.
Now in their 21st year, the annual awards carefully consider websites from the job seekers perspective – with a judging panel of industry experts reviewing each nominated site to search and apply for jobs. They are looking for recruitment organisations who have a strong understanding of how candidates want to search for roles and making sure they're able to do this in a straightforward way.
For this year's awards 489 recruitment websites were nominated. NRL's shortlist in the Best Large Recruitment Agency category will join just 7 other agencies on the awards evening on Wednesday 10th November, to see who will take home the winner's trophy following a second round of judging this month.
Reaching the finals for the 2021 NORAs is a significant achievement, as our website was completely overhauled in December 2020 with a fresh new design and user experience – designed around making it easier for candidates to navigate.
​
Hint and tips to help you search for jobs on our website
If you've visited the site today to search for a new job, then we take a look at the award worthy features that we've included to help you find your ideal role.
Make sure you're registered and logged in to your user account
To get the best out of our website, we recommend you register for an account and sign in each time you visit us online.
It's easy to register for an account, just click on the register button at the top right hand of any page. Here you'll have two options – enter your name and email address or scroll down to connect your LinkedIn profile.
If you're registering using your email address, you'll be able to submit your CV to our talented team of recruiters once you're signed in by visiting the dashboard. If you've chosen to connect your LinkedIn account, we'll pull all the relevant details from your LinkedIn profile when you apply for roles – making it even quicker.
Filtering down to find your ideal job roles
When you head over to our job search page you'll find over 200 available vacancies. That's why we've included a range of filters to help you narrow down your ideal roles.
You'll see an option at the top of the page to enter your preferred job title or keywords into the top search bar, and the location if required, which will show you all the latest jobs available.
But if you're not sure what your ideal job looks like, try applying some of our filters to narrow down the search to only show you roles you'd be interested in. You can refine your search based on our engineering business sectors, and whether the contract type you're looking for is permanent, temporary or contract work.
If you see a job that you're interested in but aren't yet ready to apply, you can save the role to submit your application at a later date. Don't forget to make a note of its expiry date though, so you don't miss out on the opportunity.
​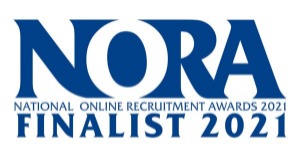 Sign up for job alerts to see your latest matches
You can set up specific job alerts to ensure you'll never miss a job opportunity, by visiting your dashboard once you've signed into our website. The job alert can be sent to you either daily or weekly, it's completely up to you – and you can create various alerts for different roles and sectors.
Our team of recruiters across the UK and internationally are adding jobs to our website daily, so the job alerts are a great way of seeing what's new.
Don't forget to check out the latest projects NRL are supporting
We've partnered with global engineering companies for over 35 years, and our projects section lets you see the latest locations and sites where we're supporting them.
From local outage programmes to major power station construction builds, if you'd like to register your interest to support any of these projects you'll find application forms on each page – providing the opportunity to share your skills, qualifications and employment history.
Good luck with your job search.
​
Related articles
​