​Throughout February, NRL's team on the Keadby 2 project will be aiming to raise as many donations as possible to support a local pre-school severely impacted by COVID-19.
Epworth Thurlow Pre-School have been working hard within the local community to increase their fundraising to continue to deliver important pre-school services to local families.
The team on the Keadby 2 project opted to support the local pre-school as part of the NRL Group's year of giving back, where teams across NRL's business operations selected a local initiative to support each month throughout 2021. Learning of Epworth Thurlow's immediate need for support, the team led by Projects Manager Phil Rooke were keen to support as much as possible,


"We're proud to be able to come together on-site to help the pre-school with as many donations as we can pull together. To extend our support NRL will match donations up to the value of £1,000 – helping to add to the pot.


To achieve this though, we'll be relying on our workers and associates on site to be as generous as they're able to be – and we're extremely thankful for anything they're able to spare. It's also great to see fellow contractors and union representatives coming together to support this local cause – and we look forward to being to help make a difference once the final count comes in."
​
The pre-school organise regular fundraising activity to help raise additional money, with Abbie Seymour working alongside other local parents on their committee. Discussing the fundraising efforts Abbie said,


"The pandemic has left us in a difficult position - although we have had some local authority funding, we're also relying on fundraising to help us continue to provide our services. Having been part of the community for over 20 years, we're keen to ensure we can continue to provide important early-years child development support to local families.


Support such as this really helps us – not just to bring in extra donations, but to help raise the profile of the pre-school and bring on board new supporters."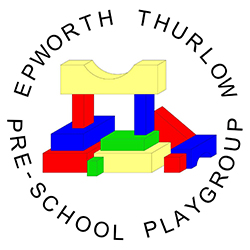 ​
The pre-school has set-up a Facebook page to promote their continued fundraising efforts:

Fundraising
​
Fundraising Update
Thanks to everyone's generosity on-site, workers came together to add a fantastic £735 to the collection pots. NRL were more than happy to top up with a donation to give a total of £1,750 to the local pre-school. Projects Manager Phil Rooke, was delighted to visit the playgroup to pass on the site's donations. Fundraiser Abbie said,
"We can't believe people have been so warm and generous with this fundraiser, we are truly thankful."
​
​
Find out more
You can find out more about how NRL supported our Keadby 2 project below.
​
Related articles