​This month we're turning our focus to the growing capability for offshore wind energy production across the UK's coastline up in the north – from the North East of England to the brisk shores of Scotland.
As more and more wind farms spring to life offshore, it's driving a change in green energy production, and helping to balance the UK's energy generation.
What's there to be excited about?
Key developments include Hornsea 3, Dogger Bank, Moray West, Inch Cape and Seagreen. Behind each project is a vast supply chain that's working around the clock to help bring offshore wind projects to life – providing career opportunities for thousands of people to get involved with net zero.
Showcasing regional expertise in the North East
Joining regional businesses and the global energy sector supply chain, NRL's Sunderland and Teesside teams are delighted to be exhibiting at Offshore Wind North East in November.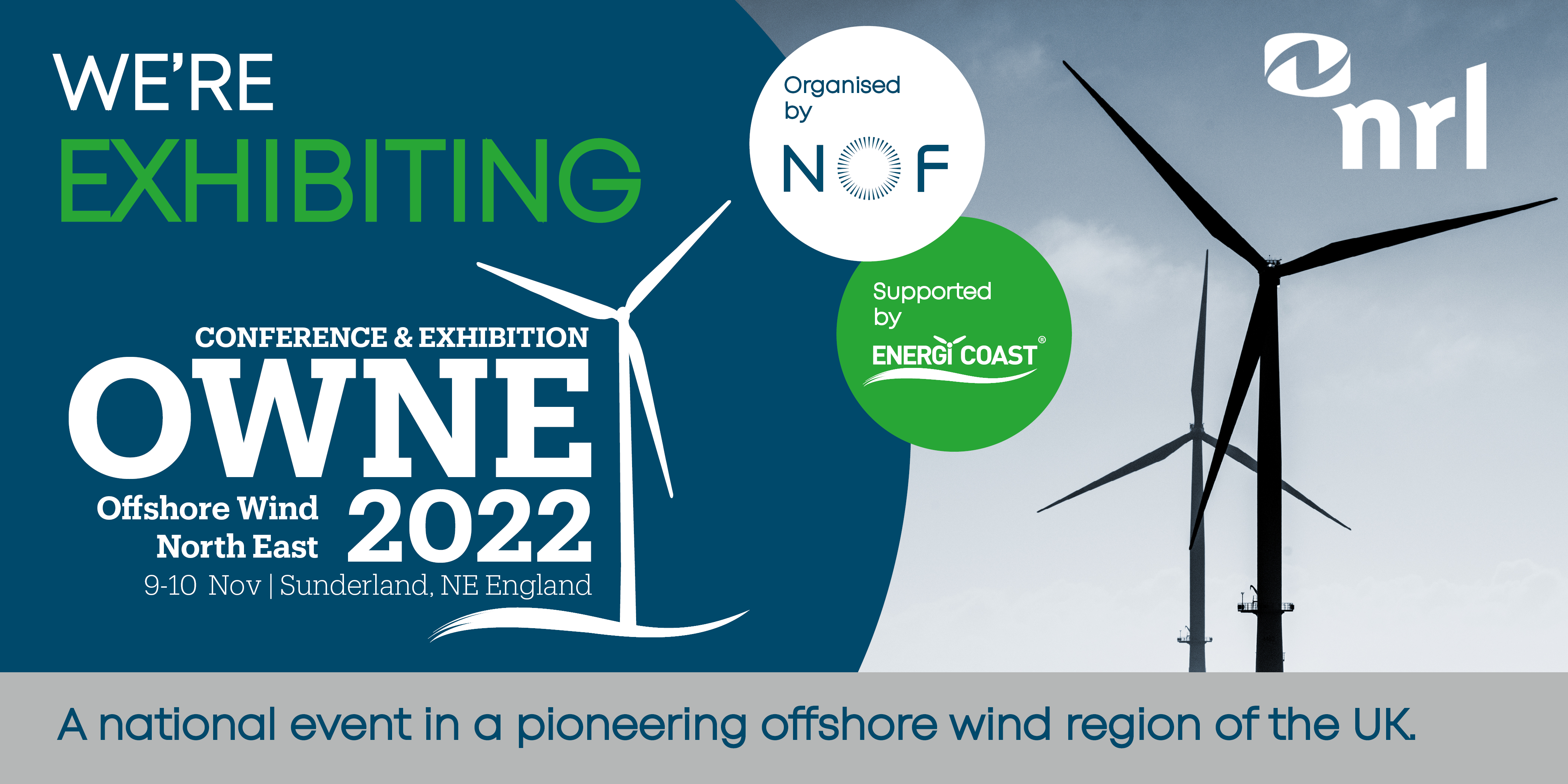 The much-anticipated annual event, organised by NOF, takes place at Sunderland's Stadium of Light between 9th-10th November - and brings together the offshore wind supply chain under one roof.
With this renewable, net zero sector being a continued growth area for the North East based NRL branches, the team are keen to attend and engage with other suppliers and companies.
NRL joins more than 130 exhibitors, with the annual event expected to welcome more than 800 delegates. The two-day programme includes project updates, key note speakers and round table discussions.
Anyone interested in attending can purchase tickets through Eventbrite.
Developing your offshore wind expertise
If you're interested in diversifying your career into renewable energy, then there's never been a better time. Opportunities are available across the supply chain, from fabrication roles to technical planning and delivery.
Insight from the International Renewable Energy Agency (IRENA), showed that there were 12.7 million direct and indirect jobs in renewable energy across the globe in 2021 – with wind power accounting for 1.4 million of them. This demonstrates a sizable year on year increase, against the 1.25 million jobs recorded globally in 2020. This number is expected to rise further by 2030 as net zero plans accelerate, to an estimated 38.2 million working globally within renewable energy.
Whether you've been involved in major construction and engineering projects, or have built up a track record of delivering skilled work, why not speak to our team of experienced recruiters about your transferable skills to work in offshore wind.
Did you know?
Old wind turbine blades are difficult to recycle, which has got some people thinking about how else they could be reused. A team of researchers at the Michigan State University believe they may have a truly unique way of repurposing them - by turning them into gummy sweets.
Developing a special composite resin derived from plant and synthetic polymers, this can be used to fabricate wind turbine blades. Once they reach the end of their life, they've discovered that this composite resin can be digested in an alkaline solution to produce potassium lactate – which can be purified and used in the production of sweets and sports drinks.
The latest roles from NRL
Start your career transition today, by checking out our latest net zero and renewable energy jobs:
Middlesbrough, Permanent, Negotiable depending on experience
Middlesbrough, Permanent, Negotiable depending on experience
South Shields, Permanent, Negotiable depending on experience
Sunderland, Permanent, Negotiable depending on experience
Stockton-on-Tees, Contract, Negotiable depending on experience
Solihull, Permanent, Negotiable depending on experience
Cambridge, Contract, Negotiable depending on experience
Essex, Permanent, Negotiable depending on experience
​
Not found what you're looking for?
Our team of experienced recruiters are always on hand to help you explore your next career move. So why not kick start the process by heading over to our website and applying for one of our net zero roles.
​

​
Get the latest Net Zero News
You can instantly receive updates like this by subscribing to our LinkedIn newsletter.