​NRL's Recruitment business is celebrating reaching the finals of the Recruiter Awards 2021, after impressing judges with their robust approach to compliance.
The technical engineering specialists have built up a renowned reputation for operating in heavily regulated industries such as nuclear, rail, defence and power generation. With dedicated colleagues in each branch focused on ensuring operations are centred around compliance, clients trust their teams to advise and steer them to ensure staffing and workforce solutions adhere to all industry legislation and safety standards.
This detail-orientated approach to compliance has earned them a spot on the shortlist in the Most Effective Back Office Operation category of this year's awards – which recognises best practice and innovation.
As well as providing industry specific compliance across a range of engineering sectors to ensure safe delivery of client projects, NRL have built up an unrivalled reputation delivering solutions to NAECI (the National Agreement for the Engineering and Construction Industry) regulated sites. Sometimes seen by contracting companies as a complex framework due to the rigorous employment legislation involved, the business first established capability in 2008 to ensure full compliance on these working agreement sites. NRL's specialist NAECI team have gone on to support over 5,000 workers through a dedicated NAECI project management, payroll and compliance service - gaining an exceptional reputation amongst clients and industry stakeholders.
In addition to NAECI payroll expertise, NRL also provide a weekly PAYE payroll for contractors, which included developing a rapid solution last year to support clients with furlough arrangements for their contractor workforce – delivered remotely and compliantly in record time.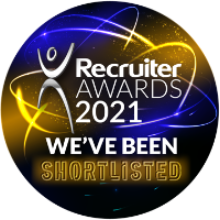 NRL Group's Director Greg Compton reflects on the award shortlist,
"We pride ourselves in not shying away from the difficult. Whether that is operating in heavily regulated areas such as nuclear power stations or taking on complex projects such as NAECI regulated sites. The expertise our people have developed over several decades ensures we maintain a leading reputation for compliance within our specialist fields.
Our teams understand compliance because they deliver it every day, and their attention to detail means meeting, exceeding and challenging industry best practice – ensuring every box is double-checked and our processes are pushed to the limit to ensure they remain compliant.
What makes this possible, is the seamless alignment our colleagues have with our company values and culture – working with openness, integrity and accountability to ensure we continue to best support our stakeholders."
​
Explore our compliance solutions
​
​
Related articles