​This month, our International team are highlighting the important work one charity is doing to improve the lives of millions. NRL's Cairo branch is supporting Egypt Without Disease, as part of the Group's year of giving back.
​
Supporting local communities
Established in 2017, the charity's mission is to work with local communities to provide health care in the less privileged areas of Egypt. They strive towards ensuring the Egyptian nation can be healthy and free of disease, by raising awareness and delivering vital services.
To do this, their focus starts from birth, working to establish neonatal intensive care units (NICU) where they are needed most. To continue to keep children and adults healthy, Egypt Without Disease also provide screening programmes and services delivered from mobile clinics such as medicine, pediatrics, obstetrics and gynecology, dental, and ophthalmology.
The charity covers 7 areas of Egypt – Qualioubia, Assiut, Aswan, Sohag, Luxor, Quena and Cairo where NRL's Egypt branch is based.
Since launching, Egypt Without Disease has successfully supported more than 31,500 beneficiaries, with plans to continue to deliver even more services.
Most recently, the charity has been running a campaign to raise money to provide free equipment to children with impaired hearing.
​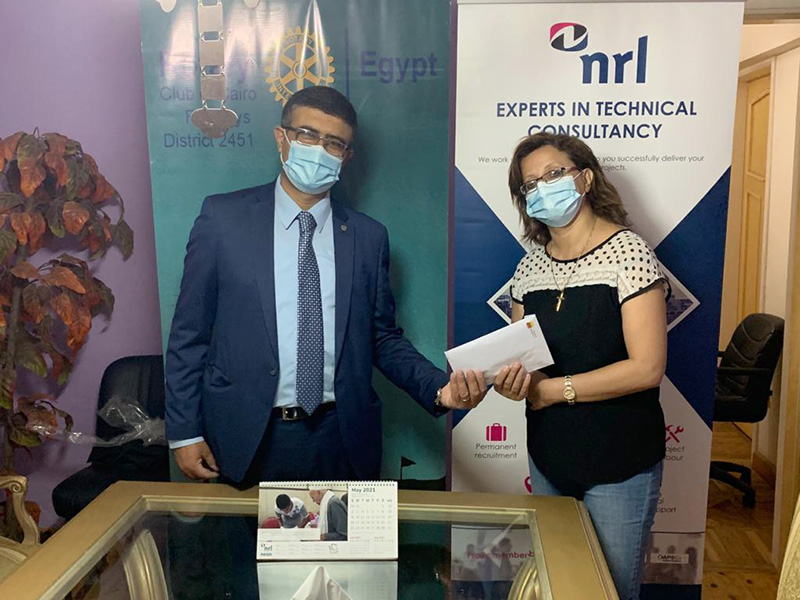 Photo: NRL's Hazem Ayoub meets with Dr Lamia Malek from Egypt Without Disease


A moment of reflection
For NRL's Area Manager Hazem Ayoub, the charity's continued efforts are very much welcomed across Egypt,
"I first heard about Egypt Without Disease through my involvement with the Cairo Fairways Rotary Club and was touched to hear about the great work they do in my community and across Egypt. The improvements they make to our health care services means local residents can gain access to better services and support.
Now more than ever there are a great deal of people in need, so NRL are proud to be able to support this charity with a financial donation."
​
You can find out more about the great work Egypt Without Disease do at masrbelamarad.org
​

​
Related
articles